Empowering
Youth

.

Ful

filling Potential.

We are a mission-driven organization with an unwavering focus on high-quality, 'full student' coaching and development.

CONNECT WITH A COACH
Youthfully is the leading provider of holistic youth coaching, development and education.
When it comes to youth development, formal education only addresses a small piece of the pie. That's why Youthfully exists: to help students be the best they can be while empowering them to maximize their post-secondary and career potential. At this important crossroads in their life, we want every student to have the tools, knowledge, and confidence they need to succeed.
Using our proprietary coaching platform and our 'full student' approach, we are committed to addressing the education and skills gap through quality, 1-on-1 coaching that is accessible to youth and parents everywhere. Admissions consulting in Canada is focused on essays. We focus on the individual.
While the Youthfully name is new to many, our story began many years ago.
In 2005, our Co-founder, Joel Nicholson, was an overwhelmed Grade 12 student. His dad, a high school guidance counsellor, helped him craft a clear goal for university: getting into a top-tier business program. But, while recovering from a near-fatal accident, Joel had a stark realization: "For years, I thought I was checking all the 'right' boxes, but so was every other 'high-achiever'—I needed to pursue a more unique path."
Our other Co-founder, Nader Karass, felt equally "I was applying to Canadian universities from Egypt, steering myself through this unfamiliar education system as a 16 year-old with a blindfold on. It's a miracle that things worked out the way they did."
Although Nader and Joel have two vastly different upbringings and experiences, they both share a common belief that inspired the Youthfully vision: young people need a dedicated coach to guide them through this defining transition in their…
…lives and give them what formal education lacks: personalized learning, forming a unique identity, teaching relevant skills, and supporting university applications. After 10+ years of supporting more than a thousand teenagers, we've developed the 'full student' Youth Coaching approach — an evidence-based coaching process that helps empower young people to fulfil their post-secondary potential.
Today, we have a team of carefully selected and trained coaches who leverage this process to provide youth with the guidance and resources they need to discover who they are, build real world skills, accomplish ambitious extracurriculars, win scholarships, obtain jobs, and get into top universities.
We believe every student can be their best and change the world. In the same way a high-level athlete or a high-performing executive gets access to the best coaches for their needs, Youthfully enables students and their parents to access a high-quality, devoted coach to unlock their potential.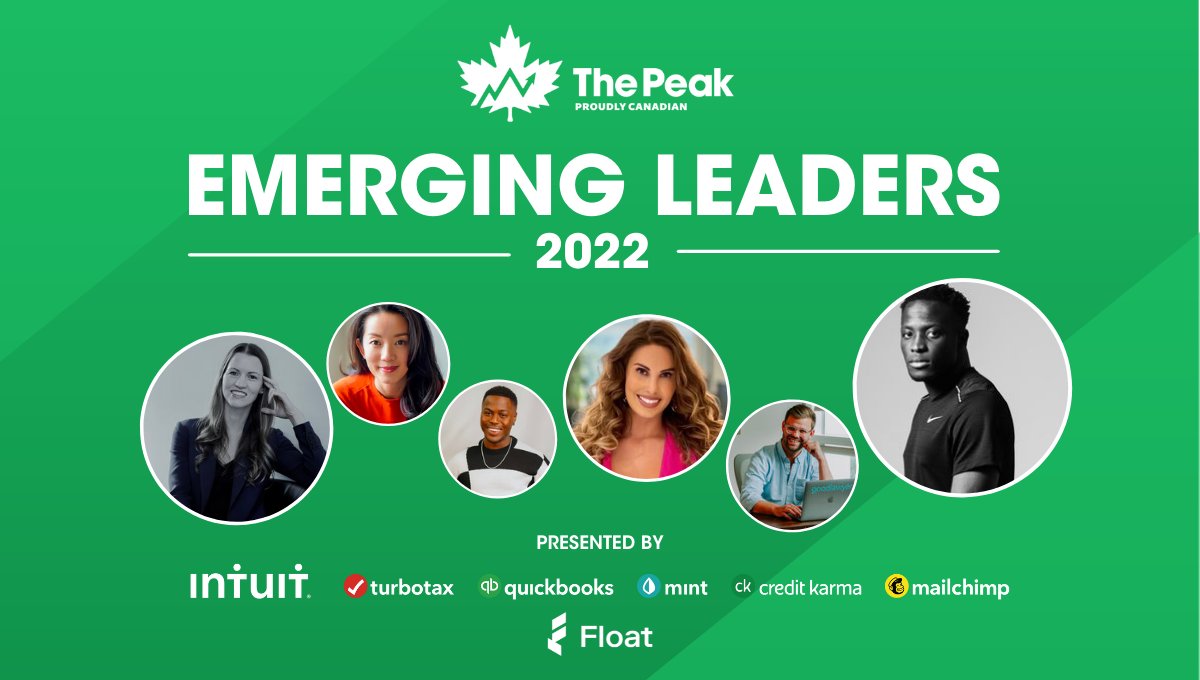 Coach Named 2022 Emerging Leader
Joel Nicholson, Co-founder & CEO of Youthfully, was named one of the 2022 Emerging Leaders by The Peak, Canada's most read business & tech newsletter.
Read More
Coach Wins Gold Medal
How cool is it that one of our coaches, Adrian, won the Gold Medal for achieving the highest average in his Master's of Business Analytics program at Western Ivey? Now he has an HBA undergrad and Master's — talk about well-educated!
Read More
Coach Wins Forty Under 40 Award
One of our youth coaches, Alex, became the youngest recipient of the Forty Under 40 Ottawa Award. Alex is the COO of a video marketing agency and philanthropist through his 12Because.ca initiative, for which Youthfully is a proud sponsor. Go Alex!
Read More
Junior Economic Club of Toronto
Youthfully spoke at three Junior Economic Club (JEC) of Toronto Summits on building self-awareness and conquering university applications. Former JEC President, Robert Di Marco, said our workshops "allowed students with different goals and interests to connect and relate it to their everyday lives."
U of T Rotman Commerce
From 2016-2018, we designed and delivered over a dozen workshops on skills development and self-awareness for 100+ U of T Rotman Commerce students.
QLEAD (Queen's)
The Queen's Leadership, Excellence, and Development Conference (QLEAD) is an incredible conference for high school students, hosted at Smith School of Business. In 2015, we were asked to run a workshop for 100+ delegates and we've been invited back to present for five years. QLEAD is always a blast.
Read More
Queen's Smith School of Business
The Manager of Career Coaching and Education at the Smith School of Business invited us to run a workshop for students taking the Graduate Diploma in Business. We had them take the same personality assessment we have our student clients take, so they can get more clarity on where to focus their career paths.
University Article for Maclean's
Choosing the place where you'll spend four years, tens of thousands of dollars, launch your career, and meet new friends is a huge decision. We were asked to help unpack this a bit in the Maclean's article, How to Choose the Right University For You. Check it out!
Read More
Gap Year Article for Globe & Mail
Fun fact: Youthfully started as a year-long in-person leadership program for students in their first year of uni or those taking a gap year. We quickly found out a more effective approach was virtual 1-on-1 coaching. Hence our evolution to Youthfully. Here's a Globe feature back from 2015.
Read More
If Gary Vee has a Health Coach,
you Deserve a Youth Coach™.
1-on-1 Youth Coaching for Students
Get Started